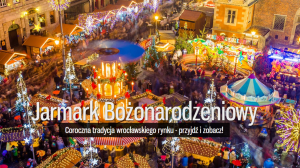 As early as November 24, the Wrocław Market Square will host a Christmas Fair. This is the 14th edition where Wroclaw citizens but also tourists will be able to feel the Christmas atmosphere. Fairy-tale scenery, mulled wine and countless delicacies are sure to surprise this year as well. This year's Fair will accompany us until 7.01.2024.
więcej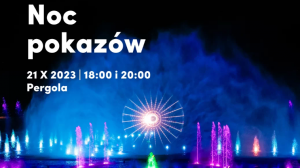 Throughout the summer season, the Wroclaw fountain attracted crowds of residents and tourists.
During the season from April to October, multimedia shows are held there daily, as well as special shows on weekends and holidays. The end of the season of the Wroclaw fountain is the night of shows.
During the show night, all special shows such as the history of the Centennial Hall Cathedral of Democracy, the delightful Beauty and the Beast, Micro & Marko Cosmos, Good Morning Marilyn and Four Elements are screened.
This year, the night of screenings takes place on October 21. All shows will be screened consecutively in two rounds at 6pm and 9pm.
This is an amazing event, which every year arouses great delight among visitors.
więcej